Allen J.Galles.

Born May 23, 1951, Minneapolis Minnesota.

Died July 24, 1996,
Buena Park California.
He attended both Southwest High School and the University of Minnesota in Minneapolis with his life-long buddy Dennis J. Peterson.
Al was drummer, vocalist, and arranger of Skogie and the Flaming Pachucos.
Al was a founding member of The Kats, Nu-Kats and the Kat Club!
Galles grew up in Southwest Minneapolis, Miinnesota and moved to Los Angeles, California on August 26, 1976. Al lived in North Hollywood, West Hollywood, Hollywood, Glendale, Huntington Beach and Buena Park.
Unfortunately in 1996 Al died of liver failure during the making of the "House Combinations" CD (a project he had put his body, soul and dreams into).
---
Here's a blurb from Loni Specter that conjures up a bit of the ol' AJ Galles mystique:
I dreamed I had a beer with Al, just last night.
He was espousing the merits of fine pilsners versus my preference for stouts and ales.
Without warning, he rose from his seat on his drum throne and proceeded to pummel me about the face and ears with an empty Blatz quart bottle.
I awoke in a sweat, screaming, only to discover my pet Tucan had escaped it's cage and was pecking at me with it's great long beak.
Do you supose he was trying to tell me something? (the bird, I mean)-- Loni
---
Here's The Al Galles Bio when he was in SKOGIE (1971):

Al Galles , drummer. Brown Hair, blue eyes. The easy going member of the group. Secretly aspires to record an album of percussion using odd rhythm sounds. "Like beating on someone's back while they sing 'oh', or tapping feet on linoleum floor, stuff like that."

Educated at Southwest High in Minneapolis, he showed plenty of talent in Music and English, but did poorly in Math. "I can do long division as well as the next guy, but those x'a and y's..."

He remembers a high school orchestra concert. "There wasn't much to do in the band, mostly standing and waiting fo the next part. All the percussionists were in the back high on the risers. We, of course, got bored and started fooling around. I don't know what happened, but I ended up falling off the risers. I was sure everyone at the concert notices so I hid in back for the rest of the night."

Allen John Galles is the adopted son of Glen and Dorothy Galles. His original parents were traveling musicians. "They couldn't bring me with them." He has an older brother and a younger sister.

The man who lays down the driving rhythmic foundation for Skogie used to be a sailor. "It was nothing really, I used to crew on a small sailboat. We won a few races as I remember though."

Skiing, too, is a favorite sport. "I went to the Rockies on vacation once and had such a great time on the slopes that I can't wait to get back."

Music is now Al's life, and he listens to it whenever he has a spare moment. "I like most anything; British, America, jazz, R&B-anything. I think Rick Moore's songs are fantastic, right up there with the very best." Todd Rundgren and Frank Zappa are other composers he admaires. Al also digs pets. "I used to have some tropical fish, but it's hard to get close to fish. I moved up to hamsters after that. I hope to have a dog someday."

As for girls he says, "They should be intelligent with a good sense of humor. I like girls that are practical, girls with their feet on the ground." Of marriage, "I have no immediate plans for settling down, but you never know."

Al is happy about the group's success. "The only thing is that I never have a chance to sleep anymore. I wish we could just take a few days off sometime."

Allen was born May 23, 1951.
---

FROM THE INSIDER ARTICLE BY Tom Murtha:

Meanwhile at Southwest High School, Peterson and Galles started their first 5-piece group, Mozart's Mafia . The two had gotten guitars in grade school, and convened their first band when one guy said he played piano. Peterson: "The popular song he could play was "Green, Green" by the Christy Minstrels, so we thought we'd better hang it up for a while and learn to play before we played. We didn't know anything. We just thought you had to bang on it and music would come out. We never knew you had to practice."

They returned home to woodshed. "Al would call me on the phone, and I got really envious because clean chords were coming out and I was still struggling with C, F and G7." When Peterson and Galles got together after summer, Peterson had discovered Galles had been playing his guitar in an open tuning with a pencil. "I almost killed him when I found out…" Chastened Galles switched to drums.

The Mafia was a step up from playing in garages with a wollensak tape recorder to the beat of a single snare drum. The original Mafia was an English Invasion group that faked accents on stage - a trick picked up from some of the "big time" local groups of the mid-sixties. Galles met some horn players (including Jim Greenberg ) in the gym class when he was thinking of adding a horn section for a school assembly. After the appropriate amount of soul searching and overcoming parental opposition to their association with such unsavory characters as Peterson and Galles ("the black sheep of the school") they joined. The Mafia's version of "Harlem Shuffle" and "I Feel Good" went over with the student body, so the group became an 8-piece choreographed white punk-soul band playing the standard local bag of "Show Me" and "Midnight Hour."

After graduation the Mafia disbanded and went their own ways. Meanwhile Peterson and Galles played country rock and surrogate Buffalo Springfield with the band, Homestead.
... Mark Goldstein, after a visit to the state fair, wandered into the Coffeehouse Extempore and heard Homestead, Brian Peterson's CSN & Springfield-derived group playing (of all things) Frank Zappa's "Mudshark." Goldstein invited singer-bassist Dennis Peterson and singer-drummer Allen J. Galles home for a midnight jam. Moore, Goldstein, Peterson and Galles jammed on some of Moore's tunes. There was no doubt in any of their minds, this was it. Moore and Goldstein hired them on the spot.

---
FROM THE BAM ARTICLE:
Says Moore, "When Infinity folded, our managers hadn't even heard about it before record people were calling up saying, well Infinity just folded, now what are you going to do? And already, the deals we're looking at are 25 percent better than what we had with Infinity. And it keeps getting better. We're just waiting for the right one now.
"Yeah;' says drummer Al Galles , somewhat less enthused than the others, "We're making a career out of it!"
... "I'm so used to waiting, I don't care;' grumbles Galles.

---
FROM RHINO RECORDS PRESIDENT-Harold Bronson: Once a wall overheard drummer Allen Galles raving about his split musical personalities, everything from surf bands to rhythm & blues to Zappa to Crosby, Stills and Nash to a barbershop quartet.

---
From MUSIC CONNECTION :
Al Galles looking like a longshoreman who just got through unloading a ship and is out moonlighting at a bar with his best friends, added up to a feast for the eyes of the audience.

---
From THE MINNEAPOLIS-STAR-TRIBUNE :
Skogie and company opened Sunday late, due to a tardy flight from Rochester. The half-hour wait for drummer Al Galles was quickly rewarded.
---
Mara - daughter of Al Galles and Emily Hoffman:


See also: A. 'Gonsagas' Galles (Al's musical nephew!)
---
CHRONOLOGY OF BANDS ("A.J.", "Al", Allen John Galles)
| | | |
| --- | --- | --- |
| The Kat Club Trio | Moore, Peters, Galles | 1990-1997 |
| Waxie's Gargle | Sunbie Harrell, Galles, others | 1995 |
| The Danny Johnson Band | Johnson, Galles, etcs | Mar 1981-Sep 1984 |
| Nu Kats | Bobbyzio and Freddy Moore, Peters, Galles | Mar 1980-Mar1981 |
| The Kats (v3) | Bobbyzio and Freddy Moore, Peters, Galles, McRae | Jun 1978-Mar 1980 |
| The Kats (v2) | Bobbyzio and Freddy Moore, Peters, Galles, Dunn, Charles, (Brenner) | Feb 1978-Jun 1978 |
| The Kats (v1) | Bobbyzio and Freddy Moore, Peters, Galles, Goldstein, (Brenner) | Jul 1977-Feb-1978 |
| The Skogie Band | Bobbyzio and Freddy Moore, Peterson, Galles, Goldstein, (Brenner) | Aug 1976-Jul 1977 |
| Skogie | Moore, Peterson, Galles, Goldstein, (Winger, Christianson, Brenner, Bobbyzio) | Nov 1972-Aug 1976 |
| Skogie & The Flaming Pachucos (v5) | Moore, Peterson, Galles, Goldstein, Greenberg, (Winger) | Sep 1971-Nov 1972 |
| Homestead | Peterson, Galles, B. Peterson, McGuire, Diedrich | 1970-Sep 1971 |
| Mozarts Mafia (v2) | Peterson, Galles, Sutherland, Ryder, (Greenberg, Wright) | 1967-1969 |
| Mozarts Mafia (v1) | Peterson, Galles, Sutherland, Brinquist | 1964-1967 |
---
Galles - Lead Vocal and/or Composer:
---

Galles 1973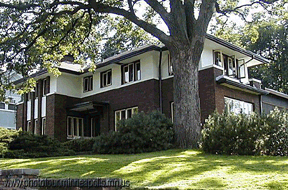 Galles boyhood home (Sheridan Ave. Minneapolis)

Southwest High (Galles & Peterson's)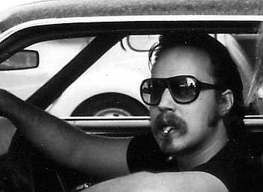 Galles North Hollywood 1976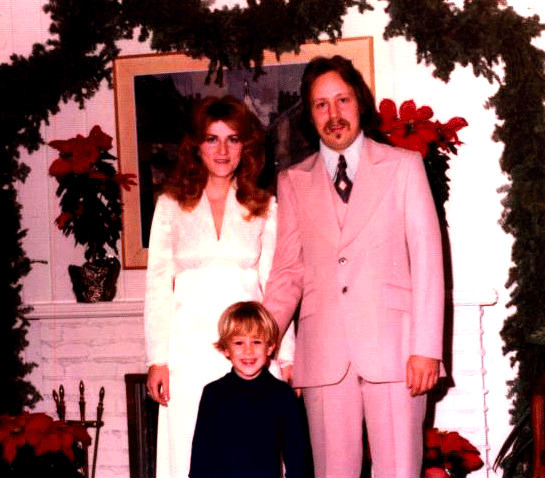 Kathy and Al wedding Minneapolis 1976 (with Galles Nephew)

Galles Xmas Minneapolis 1980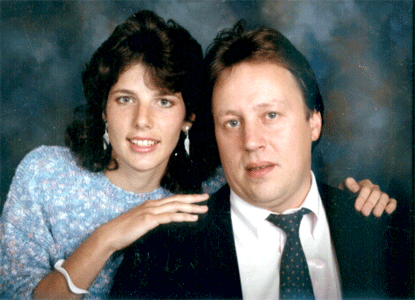 Tina and Al Galles 1990s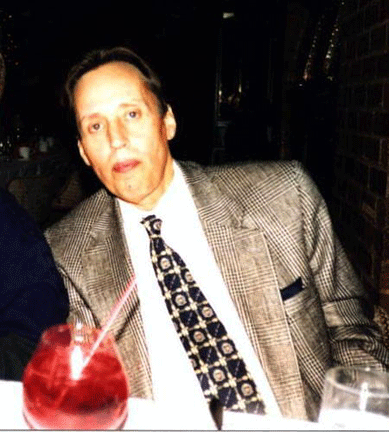 Galles final days Minneapolis 1996

Galles Grave
---
Another dream about Galles from his nephew A. 'Gonsagas' Galles:
I had a dream about Al Galles, a while back. My brother and I were in a room of a church or school out in the country. Suddenly a casket appeared, out of thin air. There were flowers and everything surrounding it, just as it would look at a traditional funeral.
My brother and I stared in shock as the casket lid opened and Al climbed out. He looked just like he did the last time I saw him, which was about 4 or 5 months before he died. He was wearing that same suit and tie and his skin was hanging off his face. I was shocked but really excited to see him.
The three of us talked for hours-mainly about Al's life- particularly about the bands he had been in and all the people he knew and played with. He kept telling us one incredible story after another.
In the evening Al and I had a jam session, I can't recall where. He played drums, of course, I played bass. I don't remember who played guitar. The music seemed really tight. We played mostly Kat songs and maybe one from Danny Johnson. To me it was so much fun.
At the end of the day-and the end of the dream, Al and I said our goodbyes and then he went back over to the casket, climbed in, laid down and closed the lid. And just like that the casket disappeared into thin air.
I woke up, in a total state of confusion. The dream was so real. I remember specific things I said to him and vice versa. Perhaps the dream was a manifestation of my wish that he was still around and the thought of how great it would have been to jam with him.
(Note: this bio is a work in progress)