California State University Fullerton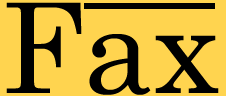 November 10-30, 1980


Nu-Kats
On November 21, A.S. Productions will open the Pub with the Nu-Kats .
Showtimes are at 9 and 11 p.m.

The Nu-Kats are currently one of Los Angeles' most popular bands.
They have appeared at many of the L.A. night spots, including The Starwood, The Whiskey, and Madame Wong's.

The musical accent is on a fusion of '50's-cum-'60's rock and roll, but a slick coat of '70's pop polish brings each song freshly up to date.
The band features Bobbyzio Moore on tenor sax and guitar, brother Freddy Moore on lead vocals and guitar, Dennis Peters on bass and vocal, and Al Galles on Drums and vocal.

The Nu-Kats performances are characterized by professional showmanship combined with a sense of humor.
The Nu-Kats have a new record on Rhino records .