Bobbyzio, Pete and Freddy the Kat
perform 'Heart Of Steel' in Chinatown.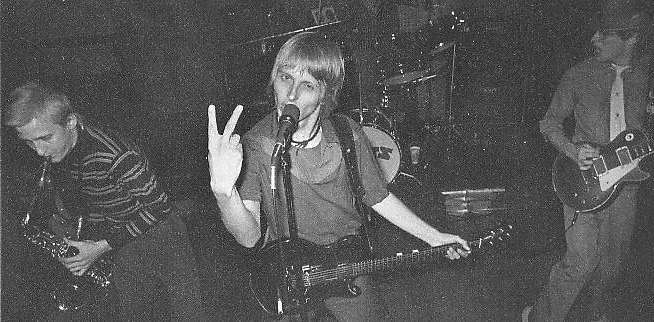 Bobbyzio Moore: Sax. Freddy Moore: Vocal and Guitar. Pete McRae: Lead Guitar.
photo: Loni Specter.

As immortalized by Brian O'Neal's lyrics:

"Bobbyzio, Pete and Freddy The Kat
Said 'meow, meow, meow, the Kats like that.' "
--Brian O'Neal 1980
from 'Did You See Me?' on 'Minimum Wage Rock and Roll' by The Bus Boys
Hear Did You See Me on mp3
---
CopyrightŠ 2007 Demophonic Publishing BMI. All Rights Reserved.