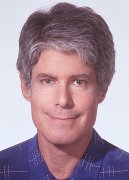 Harold Bronson was indoctrinated into rock criticism by his first editor at the UCLA Daily Bruin, John Mendelssohn. Bronson learned his craft, and was soon able to forgo his box boy duties at the local market by earning the same pocket change writing for Rolling Stone, The Los Angeles Times, L. A. Free Press, Rock Magazine and others. He not only enjoyed access to L.A.ís music scene, but the camaraderie of his fellow rock writers. He played music at UCLA with Mark Leviton (and subsequent noted author) Jon Kellerman in the retro-punk band Mogan David and His Winos, as well as becoming good friends with Steve Rosen and John Tobler.

Joining Richard Foos at the Rhino Records store, and drawing upon his experience with the Winos, whose 1973ís Savage Young Winos was among the first truly independently released rock albums of the 1970s, he started the Rhino Records label in the storeís back room. Among the many acts he helped reach vinyl were The Kats /Nu Kats , Harold released 3 records featuring the band, including 'L.A.In', 'Yes Nukes' and 'Plastic Facts' , with great liner notes by Bronson. Success wasnít instant, but through the years Rhino created the standard for reissues, and was awarded label of the year (2000-2002) by the record retailers organization NARM. Bronson and Foos subsequently left the label, which is now part of the Warner Music Group.

Bronson, who had taken quite a few film classes as part of his major, established Rhino Films (a separate company), and has produced a handful of films, most notably Fear & Loathing in Las Vegas, and Why Do Fools Fall in Love (the story of the first teen star, Frankie Lymon). Daydream Believers, a tv movie on the Monkees, was based, in part, on Bronsonís book Hey, Hey, Weíre the Monkees, about which Michael Nesmith said, "best captures the Monkees Zeitgeist."

Bronson recently completed My Dinner With Jimi, which attempts to capture the magic of Swinging London. It was written by Howard Kaylan, based on his account of the Turtles tour of England. Bronson would like to flesh out more of the great stories from rock, but as Hollywood has a continual frown from this underperforming genre, he finds it tough going.
MORE ON HAROLD BRONSON.