Freddy Moore as 'Arn' in the film "Parasite"
"I played the intellectual nerd of the post-apocalyptic teenage gang!" -Freddy Moore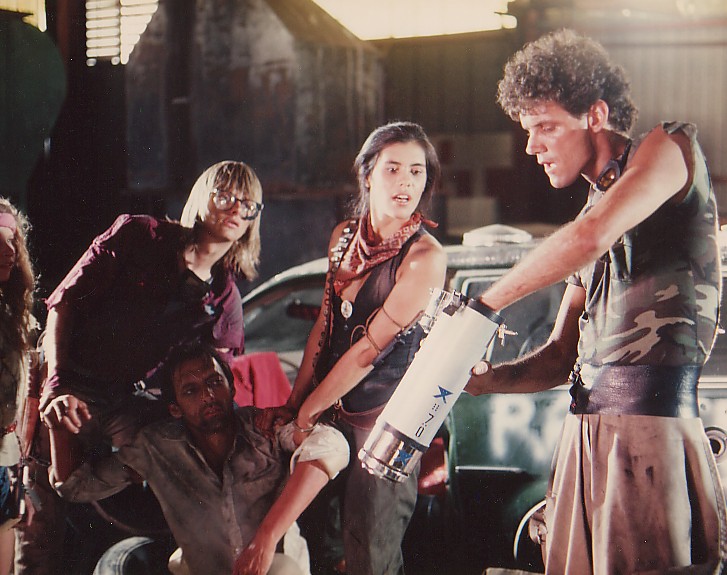 Natalie May, Freddy Moore (glasses), Robert Glaudini, Joanelle Romero, Tom Villard .

Cherie Currie of The Runaways. Tom Villard, Demi Moore , Luca Bercovici, Joanelle Romero, Freddy Moore of Boy (far right).