LINK: Paul Strickland Discography.
I opened a few shows for the Kat Club's forerunners, Skogie and the Flaming Pachucos, in the early 70's before they moved from Minnesota to California. I played guitar and sang- whatever I happened to be listening to that week. I also recall doing a few comic impressions of other singers. I probably went over better with the band than with their fans. I did possess the one quality most important in a warm-up act; my sets were brief.
After Skogie left town, I started writing my own songs. Often I'd perform them at the Coffeehouse Extempore' on the West Bank of the University of Minnesota, usually on a bill with my friend, Jim Fuller. The Extemp was a great room for music and for just hanging out. We'd try and pack the place with our friends so they would book us again the next month.
Singer/Songwriter Paul Strickland


mailto: POSTRICKLAND@stthomas.edu
I couldn't think of another place I wanted to play, so my brief career as a live performer ended when the Extemp closed its doors. As the saying goes, "Those who can do, those who can't either work in record stores or become critics." So, I did both, going into the retail record business, as well as freelancing as a music writer, doing features and reviews for the Twin Cities' weekly City Pages. Those activities paid the rent for a while, but with rents going up and me growing older, it was time to say goodbye to the music business.

Years later, Jim Fuller, then the proud new owner of FullTone Studios and Records ("Made in the Basement"), announced it was time to start working on my first album, which he was prepared to produce. The fact that I hadn't written a song in about twenty years didn't bother Jim, so I didn't let it bother me either. Between 1997 and 2001 we'd get together in the evenings when we could and put together the songs, sounds and arrangements that would become "The High/Low Hand." Recording this CD was as much fun as I've had making music. One listener described it as my "best recorded work to date," which I'll take as a compliment, even though, in the interest of full disclosure, it's also my only recorded work to date.

I appreciate Rick and the Kat Club including the streaming audio of "The High/Low Hand" on their web site. I hope you hear something you like.
CD Cover: The High/Low Hand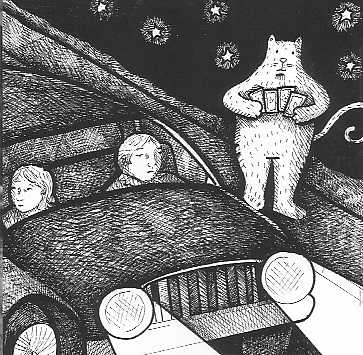 Click here:
Paul Strickland streaming audio
A Night Like This
Twenty Years Ago
Minutes At A Time
Stand In The Rain
Not Anymore
Hang On Tight
Friends Of Mine
Cold Blue Stare
Above And Below
Sleepy Lazy
I Dont Know
On The Way Here