LINK: Patrick Boone Discography. LINK: Patrick Boone Home Page.
Born Patrick Thomas Boone in Park Ridge, Illinois, a suburb of Chicago in 1955.
Mother was an amateur 'Stride' piano player. His father, Robert, was a radio newsman in Chicago, who also spun 78's and these new 33's. He worked with fellow newcomer, later to be known as 'Wolfman Jack'. Making no real money in radio, his father became a carpenter and moved the family to Los Angeles in 1960 to get steady work.
Music was a daily occurrence in the Boone family, mostly due to his mother stopping by the piano frequently throughout the day to bang out a couple of tunes. Patrick became a big rock/pop music listener. His very first record he purchased was 'Hard Days Night' by the Beatles. From 8 to 12 years of age Patrick dabbled with various instruments, finally settling on the saxophone because the school band needed a sax to complete the horn section. Patrick continued playing in high school when he realized that being in the marching band kept him from having to take PE classes. At 15, Patrick stumbled across some jazz records at a friend's house and began studying and playing jazz. He went on to study music composition at a local LA university, while playing in a variety of musical settings in town.
In the late '78-'79 Patrick met Dennis Peters of the Nu Kats and was invited to the 'Starwood' club in Hollywood to see the band perform. After that, Patrick began showing up at all the Nu Kats gigs, while begging to join the band. Finally, during the early days of 'Boy', there was some re-organization of the group and Patrick was invited to appear as the 'auxiliary' sax player (maybe the band was just tired of seeing him beg).
After 'Boy' disbanded, Patrick dabbled with other original pop groups, but he was never very excited about the projects. He continued to work around town, doing pop demos, radio and TV jingles. Disheartened, he got a job programming computers.
Now he focuses mostly on jazz and works with the 'Patrick Boone Jazz Quartet' in Los Angeles.

In 2001, he released a CD called 'Short Stories' for the 'Blue Fire Productions' label. Patrick continues to play jazz at venues in Los Angeles, while waiting for the 'big call' back into the Kat Club fold.
(Note: this bio is a work in progress)

CONTACT INFO:
Patrick Boone
(805) 520-0199
2084 N. Goddard Ave.
Simi Valley, CA 93063
mailto: patrick.t.boone@SBCGlobal.net

Hear "Song For Bree" (from Short Stories) MP3 File
Hear "Red's Blues" (from Short Stories) RealAudio File
LINK: Patrick Boone Discography. LINK: Patrick Boone Home Page.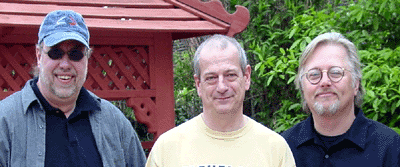 Dennis Peters, Patrick Boone, Freddy Moore.
Kat Club Cabaña Studio, February 15, 2003.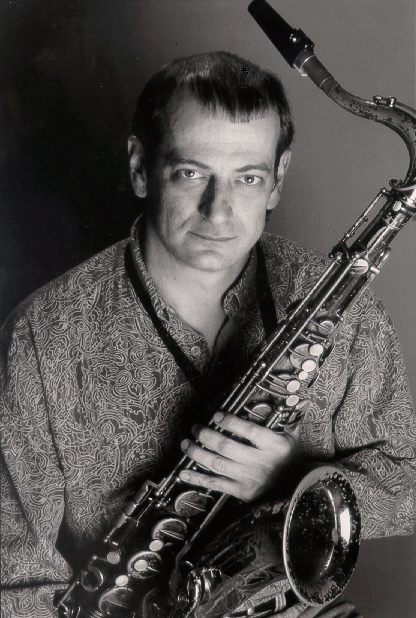 Patrick Boone
Photo by Loni Specter
| | |
| --- | --- |
| BOY: Peters, Freddy Moore, Nyman, Bobbyzio, Boone, McEwen | BOY: Freddy Moore, Bobbyzio, Boone |